Fifteen members of the Montreal Clinical Research Institute (IRCM) community – three researchers as well as 12 students and postdoctoral fellows – recently received grants from the Fonds de recherche du Québec – Santé (FRQS).
All were selected for the excellence of their research and academic record, and will receive a total of more than $1.7 million. Of the four distinguished research scholar selected by the FRQS, two are from the IRCM, Javier Marcelo Di Noia and Eric Racine.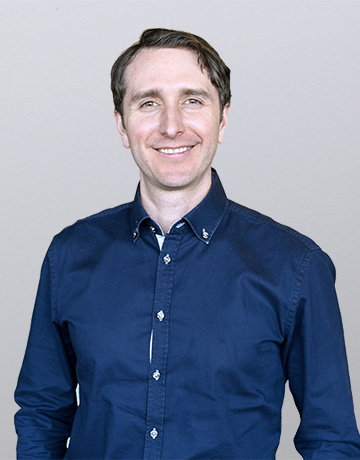 Eric Racine
Director of the Pragmatic Health Ethics Research Unit
Distinguished Research Scholar
Project: Programme de recherche en éthique pragmatique de la santé
PRAGMATIC HEALTH ETHICS
The Pragmatic Health Ethics Research Unit is an interdisciplinary research group. It is committed to developing theories, concepts, and methodologies to sustain new approaches. The latter are innovative, evidence-informed, collaborative, and developed in response to ethical problems surfacing in science, medicine, and technology, as well as at the intersections of these fields. The unit evolved for its first 12 years under the name of the Neuroethics Research Unit.
The research program tackles a range of ethically and socially problematic situations encountered in healthcare. The program relies on theories and methodologies inspired by philosophical pragmatism, as well as on other theories. This approach is rather unique in its attempt to bridge empirical research (empirical ethics) with a philosophical approach that calls for methodological and theoretical innovation based on interdisciplinary work in concrete situations. Various approaches and research methods are used to understand the nature of the problematic situations faced by patients, clinicians, families, and other stakeholders.
Deliberative methods are employed to foster dialogue and mutual learning in numerous areas such as neonatal prognostication, cognitive enhancement, and person-oriented research ethics. Forthcoming developments include methods of assessing ethical outcomes and participatory interventional ethics studies. The unit is also actively engaged in conceptual work based on different forms of integrative conceptual analysis and innovative concept modeling methods. Previously (2006-2018), the unit focused on ethical and social aspects of neuroscience research and related clinical specialties (neuroethics). The research program now explores other contexts such as metabolic diseases, rare diseases as well as problems encountered in the neurosciences broadly speaking.